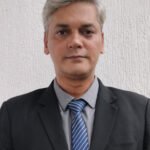 About Candidate
Hello,
I am currently looking for a better job opportunity in software delivery or maintenance business. I have an extensive experience as a Program/Project Manager in IT and have worked on some medium-large sized critical and demanding projects for the MNC's mentioned in my resume. These projects have taught me a lot about client engagement and successful project delivery. I am also open to other suitable and challenging roles matching my skillset.
I am from Delhi, however have worked in Hyderabad for 10 years, 3.5 years in Pune, 2 years in Bangkok and handled on-site projects in Brussels, UAE and the US. This exposure of working with teams across the globe has helped me gain a very good understanding of project delivery techniques. With strong communication skills and maturity to handle arduous situations, I have developed the ability to execute projects of varied nature. I am a great motivator for my teams and I lead by example staying focused on professionalism, punctuality and originality in ideas around solutioning and presentations.
I appreciate your help in connecting me with the right people to take this forward.
Thank you.
Kind regards,
Sanchit
Location