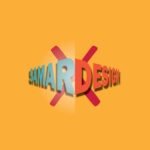 About Candidate
Objective:
Passionate and versatile Graphic Designer with 1 Year of experience creating compelling visual designs for both print and digital media. Adept at collaborating with cross-functional teams to deliver engaging and impactful design solutions.
Skills:
– Proficient in Adobe Creative Suite (Photoshop, Illustrator, InDesign)
– Strong understanding of design principles, typography, and color theory
– Knowledge of UI/UX design principles and tools
– Illustration and vector graphic creation
– Print design and prepress preparation
– Time management and multitasking abilities
– Knowledge of Canva Designs
– Excellent communication and collaboration skills
Portfolio:
I don't have a portfolio because I got a job offer during my designing course. So I don't have a portfolio. But I can show you my designs in the company I work for.
Location