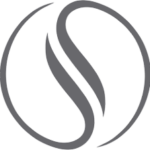 Sahajanand Industries Limited
About Company
SAHAJANAND INDUSTRIES LIMITED
Over the past 40 years, Sahajanand Industries Limited has been supplying world class Sodium Silicate and its variants to various industries in domestic and international market and hance having indirect presence in thousands of products we are using in our daily lives across all age groups. It is a matter of pleasure to observe this minor fact that our presence is touching almost every life.
The company started in one small room with a very big vision, in a small village of Gujarat, India by the first-generation business man, Mr. Rambhai Patel. It was his hard work and hunger for innovation and growth that a one room business grew year after year, with product and process excellence. Mr. Jignesh Patel and Mr. Harshad Patel joined the company as second-generation business leaders a decade ago. Under their powerful leadership and business acumen, the company has been achieving new milestones year after year. Mrs. Dayena Jignesh Patel also joined the family business, heading the HR, Finance and Administration verticals in the company. It is with her amicable nature, business insights and effective communication, she is managing the Human Asset of Sahajanand Industries Limited.
Today, Sahajanand Industries has five manufacturing units working 24/7, to meet the requirements of best quality Sodium Silicate and best in class client service.
Located at Ahmedabad – the heart of the industrial state of Gujarat, Sahajanand Industries has its continuous efforts in exploring and researching various possibilities. Our vision is to go beyond products and business expansion. We envision achieving excellence in every business practice, procedures and operations for a sustainable presence.