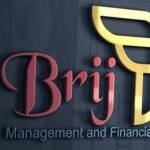 Brij management and financial services
About Company
At Brij Management and Financial Services, we are a comprehensive financial service provider firm offering a range of banking, insurance, and PMFME sponsored schemes of financial products, governed by the Government of India. We aim to be your one-stop solution for all your business needs.
With our wide range of services and solutions, we assist businesses of all sizes and industries in thriving in today's competitive marketplace. Our experienced and knowledgeable team of business experts is dedicated to providing you with the support and resources needed to achieve your goals and grow your business.
From marketing and sales to finance and operations, our expertise and skills enable us to deliver the best results for your business. We understand that every business is unique, and therefore, we offer customized solutions tailored to your specific needs and goals.
At [Brij Management and Financial Services], we prioritize understanding your business, customers, and competition. This understanding allows us to work closely with you to develop a customized plan that delivers optimal results for your business.
In addition to our financial services, we also offer management services to streamline your business operations and improve efficiency. Our management expertise covers areas such as strategic planning, project management, operations management, and more.
With our 24/7 online support, we ensure that you receive prompt assistance whenever you need it. Partner with [Brij Management and Financial Services] and let us navigate the complexities of the financial landscape while providing comprehensive management solutions to drive your business towards success.